28 May

Discover Dún Laoghaire – James Joyce, Italian Dining & More
Discover Dún Laoghaire
Dún Laoghaire really comes alive this time of the year. There are so many things to see and do in the area. Dún Laoghaire is a beautiful seaside town on the southern coast of Dublin Bay. While it is well known for its bright granite harbour, its 820 berth marina, its range of Victorian amenities, its historic churches and a whole host of other entertaining activities it's also known for the unusual spelling of its name.
History of Dún Laoghaire
Dún Laoghaire is a beautiful seaside town, located just 12km (8miles) south-east of Dublin City Centre with many scenic and historic locations. If you sail into Dublin through the ferry port at Dún Laoghaire, one of the first sights will be the spectacular Dún Laoghaire Harbour one of the largest in the country is notable for its two granite piers. Dún Laoghaire was once a small fishing village located on an inlet of the rocky coast near Salthill, a small hillock once noted for the production of salt. It was called Dunleary until 1821 when a completely new town developed to the east as a result of the building of the present large harbour, and the construction of the railway. It was renamed Kingstown until 1920.
Things to see and do in Dún Laoghaire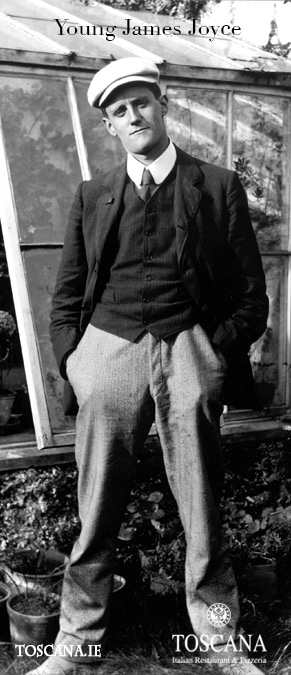 Dún laoghaire is one of Ireland's major yachting centers. Kayaking, kite surfing, paddle boarding and sailing are available, along with facilities for biking and rock climbing (although we're so busy in kitchen we don't have time to partake!). For a leisurely maritime experience there are sailboat trips including a cruise of Dublin bay. The East Pier is particularly popular with walkers, and was featured in the 1996 movie Michael Collins. With its miles of pristine coastline, it's no surprise that the sea features large here.
The surrounding woodlands are prefect for hikers and horse riders. The town offers some magnificent walks around the harbour and to the lighthouse along the east and west piers. Dún Laoghaire is a compact town, and everything you need is in easy walking distance. The Dart (takes just 15 minutes) makes it perfectly possible to explore central Dublin from here.
The National Maritime Museum of Ireland is located in the former Mariners' Church in Haigh Terrace, Dún Laoghaire. This historic Church was built in 1837. The James Joyce Tower was one of a series of Martello towers built to withstand an invasion by Napoleon and now holds a museum devoted to the life and works of James Joyce, who made the tower the setting for the first chapter of his masterpiece. The museum's collection includes letters, photographs, first and rare editions and personal possessions of Joyce, as well as items associated with the Dublin of Ulysses.
James Joyce & Fine Italian Dining
Our Toscana Italian Restaurant is also based in Dún Laoghaire and overlooking the pier it boasts beautiful sea views. So if you are visiting Dún Laoghaire this summer – be it for the James Joyce museum or to walk the historic pier, why not come and enjoy our new al fresco dining launching this June! You can book your table in advance here!