25 May

Privacy Policy Updates for GDPR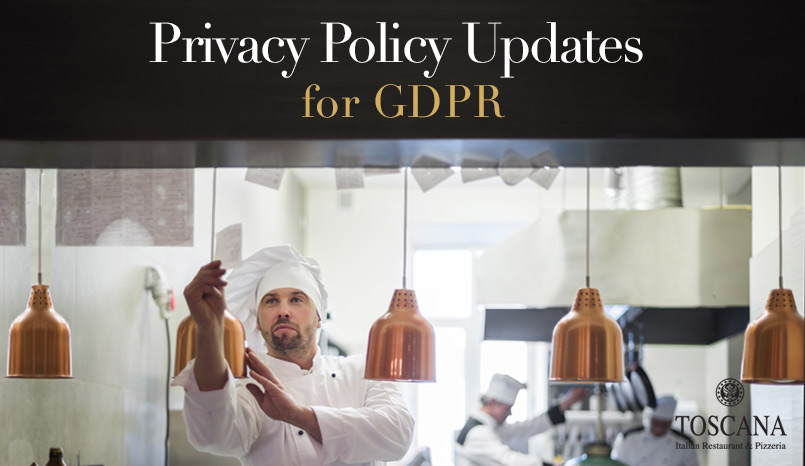 You may have noticed an uptick in "resubscribe to our mailing list" type emails (and possibly even got one from us!) and the catalyst for these mails is the new General Data Protection Regulations (GDPR) which came into effect on May 25th 2018.
Updated Privacy Policy
As part of the new GDPR we have now updated our privacy policy to outline how we use your data and what data we use. Ultimately, we use your data (like your name, email and phone number) to call or email you, to confirm your reservations or if you've purchased a gift voucher to make sure you receive your voucher! Our privacy policy also outlines the cookies that are in use on site which are used for site analytics, mailing list subscriptions and remembering your site logins. From time to time we may use new services which will use your data differently or add new cookies to the site and any updates to the privacy policy will be communicated to site users.
Self Service Data Requests
To try be as GDPR compliant as possible we have also added a new online service to our site where users can request to see what data we may have stored. This GDPR Personal Data Request tool will use your email to query our databases to see if we have any data relating to it but, like all things in the post GDPR world – you have to consent to your data being used first!
Don't Fear The Checkboxes!
You'll also notice now that forms on site like our contact and reservation form also have a mandatory consent checkbox added to them. This, again, is to be as compliant as possible for GDPR and to assure you that we won't use your data for any means other than making sure we know what time you're coming in for your next meal with us! If you've any questions in relation to our new privacy policy please contact us but now with the GDPR compliance out of the way, time to get back to the kitchen!